Asian Manitoban Comedy Hour – CHINATOWN NIGHT MARKET
October 7, 2022 @ 7:30 pm

-

8:30 pm

Free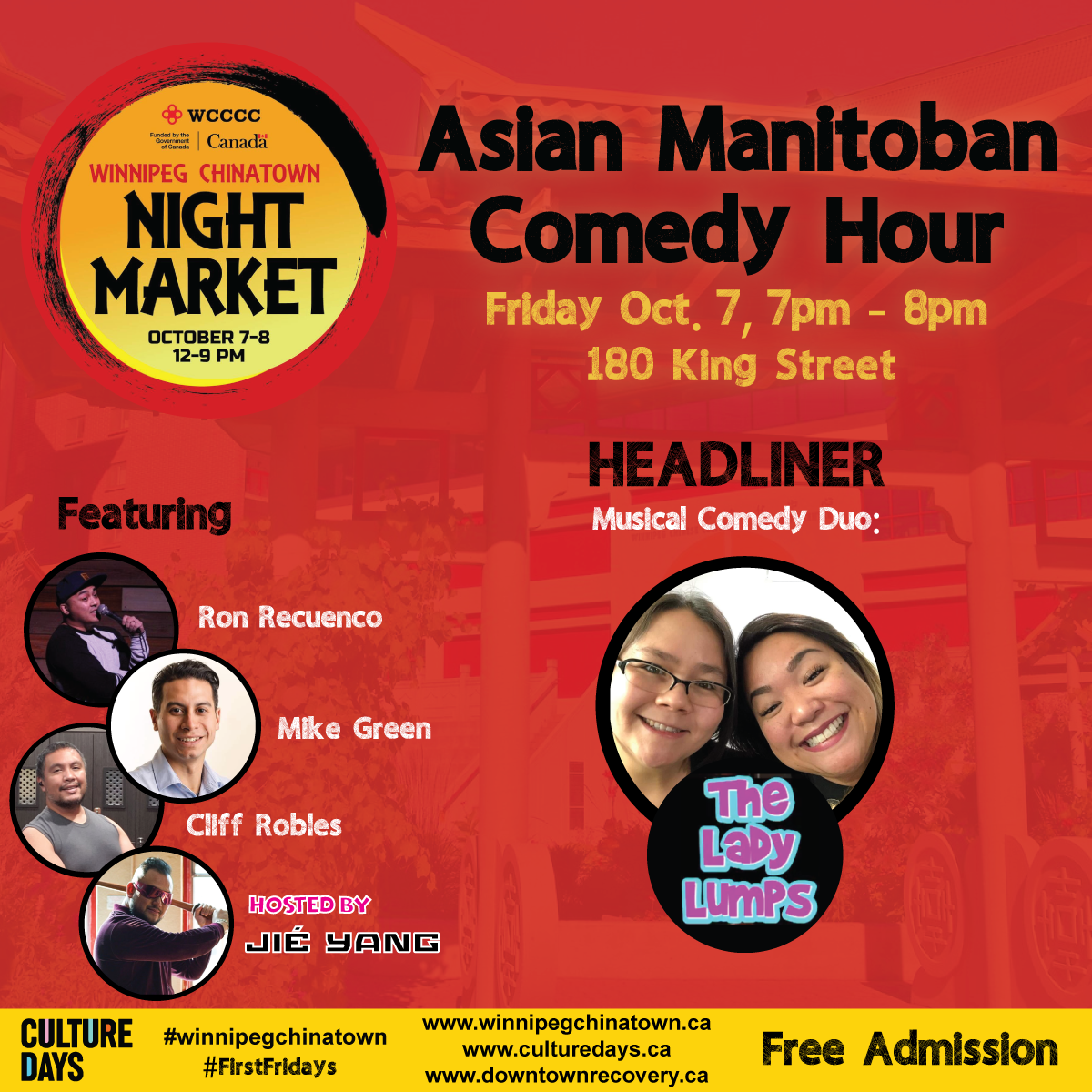 COME TO THE FIRST CHINATOWN NIGHT MARKET!! OCT. 7-8, 12-9PM at the historic Chinatown Gate (along King St., between James Ave. and Alexander Ave.) @wcccc.mb, JOIN US AND LET US ALL engage, celebrate, and revitalize Chinatown by bringing new energy to the neighbourhood during this significant cultural time through a multi-sensory day of music, flavours, performance, dance, and COMEDY !!
YES!! There are some very FUNNY Asian folks that do stand- up comedy in the 204!! #firstFRIDAY October 7, from 7:30 to 8:30pm, is dedicated to making you LOL with up and coming, and veteran Asian Manitoban comedians.
HEADLINED by Musical Comedy Duo: The Lady Lumps @theladylumps
(Danielle Kayahara @shetellsjokes & JL @jennylynn204)
The Lady Lumps are a musical comedy duo known for mixing humour and harmonies on stages all across Winnipeg.
FEATURING:
Mike Green @mikegreen.onlyfans
Mike Green's credits include Just For Laughs Montreal, JFL Vancouver, JFL Toronto, and he's the host and creator of the Comedy Battle Royale TV show which you can watch now on FibeTV1.
Cliff Robles @cliffyboy41
Performing stand-up comedy for over 16 years and comedy writer for a Manitoba sitcom coming in 2023.
Ron Recuenco @ronrecuenco
90s Filipino Kid from the North End makes good. Pays his bills on time and is a part-time, part of the time comedian.
Hosted by Jié Yang @yangcomedian
Likes to talk about dysfunctions of society and mock facets of colonialism. Comedy style aims be funny and educational/informative, he wants you to laugh but also walk away with some knowledge or food for thought.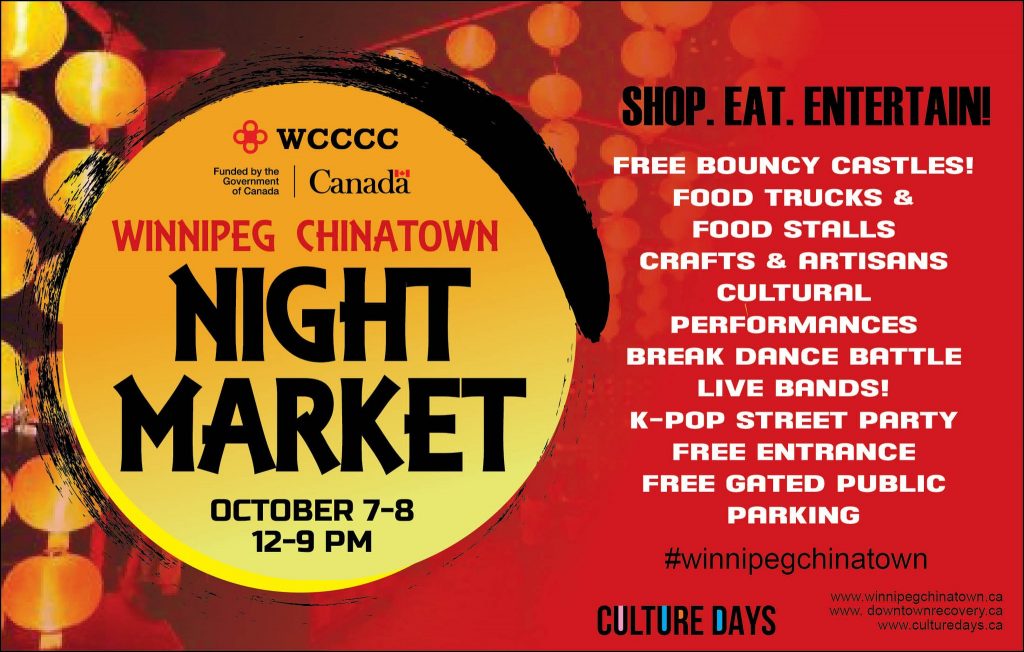 www.winnipegchinatown.ca
www.culturedays.ca/en/mb @mbculturedays @culturedays
www.downtownrecovery.ca
Featured on:

First Fridays in the Exchange is dedicated to bringing together artists, artist run centers, galleries, businesses & the public for a greater understanding, appreciation & promotion of the arts & the further development of a vital Exchange Area community.